The Little Lap Band that Could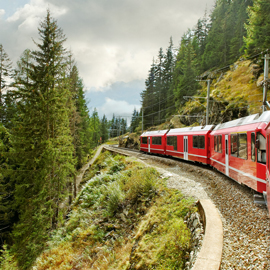 Do you remember the old story of the little engine that could? The small blue engine was asked to pull a train much too big for its size all the way up a mountain. When no one else was up to the task the little engine didn't hesitate. Instead of questioning his own abilities to get the job done, he put on a smile and thought positively about the situation.
"I think I can. I think I can." This was his mantra, and in time he pulled the train all the way up the mountain.
After getting your Lap Band in North Florida you could learn a lesson or two from this fictional little engine. Losing weight is difficult to do, as is coping with excess weight. It becomes difficult to push yourself outside to work out or to follow a healthy diet when you are overcome by obstacles. And unfortunately, many people who are faced with obesity lack the self-confidence and positivity to put on a good attitude and power through the hardships in their way.
Losing weight might seem like a huge mountain that you need to climb, but just like the little engine that could, the right attitude can help you get the job done.
Here are a few ways that you can increase your self-confidence and improve your attitude as you lose weight after Lap Band surgery:
Tackle your fears. Getting weight loss surgery and overcoming obesity may be one of the biggest challenges you face in your life. This can help put smaller fears in perspective. Whether you are scared of spiders, heights or public speaking, overcoming those fears can give you a big boost of self-confidence and help you realize you can do anything you put your mind to.
Think ahead of the game. Picture yourself as vividly as possible living your life a year or two from now. Picture yourself accomplishing your weight loss goals. Think of the healthy habits you engage in at that point. Now decide what you would want to tell your past self as you are losing weight.
Find positive friends. Negative people breed negativity. If you find that you are having trouble believing in yourself and your weight loss goals then it might be time to find a new crew of friends who have your best interests at heart. Talk with your family members, co-workers and other acquaintances to find out who is a good candidate for becoming a supportive friend in your life.
If you find yourself a bit short on self-confidence, then let your Lap Band become your little engine. Your Lap Band can propel you towards success; you just need to keep telling yourself you think you can.