Weight Loss Surgery

Testimonials
I am a patient of Dr. Cywes to date I've lost 177 lbs and still have a little further to my goal, I've had no complications nor can I even tell that I have a band anymore.  It has been an amazing transformation going from morbidly obese to being slightly overweight and looking toward being fit. Thank you to the entire staff for your dedication to improving life.

Thank you,
Tom
I have been heavy my whole life and I decided that for once in my life I wanted to be one of the crowd instead of the biggest person in the crowd; airplanes, restaurants, movies, or basically any where I would go, I decided that I wanted to participate in activities with family and friends instead of always being the observer.  I wanted better health.

There are many things that have changed in my life once I had the bariatric surgery with Dr. Cywes.  I have traveled to Scotland; this trip was much more enjoyable than past trips. For one thing, I didn't have the embarrassment of needing an extender for my seatbelt nor did I feel that people were mentally shuddering and hoping that they wouldn't be jammed in next to "that fat guy".  When we arrived, we were able to enjoy more activities with our grandchildren.

Now I can ride my bicycle and take walks, which were near impossible prior to the band. I enjoyed a 14 day Panama Canal cruise with our family and friends and was able to go river rafting in Costa Rica and enjoyed many of the port excursions.  I have taken various trips in various vehicles and it really felt great knowing I could be seated wherever and be comfortable.

I have decreased or eliminated many medications. I still have weight to lose and then I may be able to kiss my sleep machine goodbye.

All these things plus a loss of 135 lbs, from size 54 to 38 pants and 4x to size L shirts.  These things were made possible by Dr. Cywes.

Thank you,
Cliff
I started gaining weight. My weight just kept getting out of control and I was diagnosed with Hypertension and Thyroid problems and Type 2 diabetics. After being put on many medications I decided to make a change for myself and made a appointment to see Dr Cywes about having the surgery.  Dr Cywes was really upfront with me and kept me on track even when I slipped off. I had surgery and started out wearing a size 24 and today I am pleased to say I am a size 9. I set out to hit my 100 pound goal within 1 year and I did.  I am no longer on any medications and have a clean health record.

Thank You Dr Cywes and staff, you saved my life and I will NEVER go back to that old person again!
Tessal
I thought I could eat whatever I wanted because I was active. I gained over 100 lbs within those few years. I started to have health problems and could not loose the weight. I went to the free seminar and felt that the surgery would be right for me if I wanted to get my life back on track. Dr. Cywes gave me the best chance at a new start. I went from 284 down to 184 within the first year. I have kept the weight off and maintained a healthy lifestyle. I believe that surgery has been the greatest thing for weigh loss and can work for anyone with the drive and commitment to a healthy life. Dr. Cywes helped me tremendously and now with the weight off and the energy I have I am going to become a firefighter so I can help others as well.

Thank you,
Justin
I wanted to share with you the positive results I have received from working with Dr. Cywes.  I have had diabetes for more than 25 years and I use an insulin pump to help control my blood sugar.  As you can imagine my excess weight was only adding to my control problems.  I was talking 150 units a day and still not in good control, now I am taking 42 units a day and in wonderful control.  My energy level has improved and I actually enjoy spending time with my three year old and I don't feel tired all the time.  The band has been the tool that I needed to lose weight.  I am now maintaining my weight and I am so happy with my decision to go and see Dr. Cywes to help me to lose the weight.

Thank you,
Tina
Dear Dr. Cywes:

It has been just over a year since my initial meeting with you.  I do not even know where to begin to thank you and your staff for giving me my life back, actually giving me a new life.

I came to you without the energy or stamina to even make it from my car into your office.  I now have the energy to do practically everything a 54-year-old grandmother could possibly desire to do.  I can even make it through an entire training session with Deb without stopping. This is coming from a woman who thought exercise was only for the young, thin people and something I would never be able or even want to do.  I came to you wearing clothes that I had to purchase from a catalog because even the clothing offered in local plus size shops were getting tight on me.  I now can go into any local department store and choose what I want to purchase instead of what is only offered in a size 5X or larger.  I came to you ashamed to go in to a restaurant with my family to eat because they only offered a booth to sit at, and I could not fit into them.  I now go into any restaurant with my head held high and choose where I want to sit.  I came to you as a woman ashamed to go anywhere because of the stares, the jokes and the laughter from the public I came in contact with, always walking with my head down not wanting to see or hear what other people were saying, knowing what an embarrassment I was to myself and my family.  I now go anywhere I want and actually make eye contact with people I meet.  My brother, the ultimate body builder, sportsman, actually told me last week that he did not want to hurt my feelings but, "Becky, you actually look normal now!"  My six year old grandson tells me "Nannie, you are normal like me now."  Ten million dollars could not buy the feeling of joy and contentment that these words brought to me because, you see, I know that I have been an embarrassment to my brother for the past 30 years, and was well on my way to becoming an embarrassment to my grandson.  My brother actually congratulated me on the fact that I am going to exercise classes because he expected to see skin hanging all over and he is just amazed how well my trainer has personally worked with me to tone and adjust my body to "fit" my new weight.

Dr. Cywes, God made me a happy person. He gave me a wonderful outlook on life, even though I had become this huge, ugly, fat person that was literally dying inside while smiling outside.  Without the guidance and direction of you and your staff I would still be an "armchair grandma" who was afraid to be seen or heard and just sat on the sidelines watching everyone else enjoy life.  Now I actually have a life to enjoy.  I can go to public functions with my grandson knowing that I will not embarrass him because of what I look like. And that smile I mentioned, well, not only is that smile outward, but it starts very deep inside me and is amplified outside to such a level that I actually have people asking me why I am so happy all the time.  I do not give you credit for all of the smile but you do get credit for a very large portion of it, actually to the tune of 134 pounds so far.

I could go on and on and on…but my intentions were to make this short while expressing my sincere gratitude to you and your staff for making such a difference and giving hope to the obese people in this city.  Because of your office I have all the support I need to achieve my goal.  I have counseling expertise, nutrition expertise, personal exercise expertise, as well as encouragement from your entire staff at my fingertips.  All I have to do is ask and I receive.  I am, by far, not done yet. However, the finish line has never been this close for me.  I have 100%  faith that I will cross that finish line very soon because of 'YOU', your staff and the services you have made available.

When you first met me and my sister you asked us "what would you say if I said let's all go for a walk on the beach this afternoon?"  You answered for both of us. For my sister the answer was she would come up with every excuse NOT to go, but the answer for me would be NO because I could NOT walk.  You were completely correct, but now I can tell you that if I chose to go for a walk anywhere this afternoon I could do it.  One more thing you were completely correct about is the fact that "this is NOT a diet, it is a lifestyle change".  It truly is just that, and without your constant reminder of this to me I could not have come this far on my journey

I have tried many diet/weight loss programs over the past 40 years, but your office is the only source that has allowed me, my daughter and my sister to actually be successful with our struggle to lose our obesity status.  Without this program and services that you have put together I see little hope of success for other patients striving to lose the weight.  I want to encourage you to continue providing all the services you offer…..they are right on track, this program is a proven success,  and I know three very happy women who will be forever in your debt because of them.

Sincerely,
Rebecca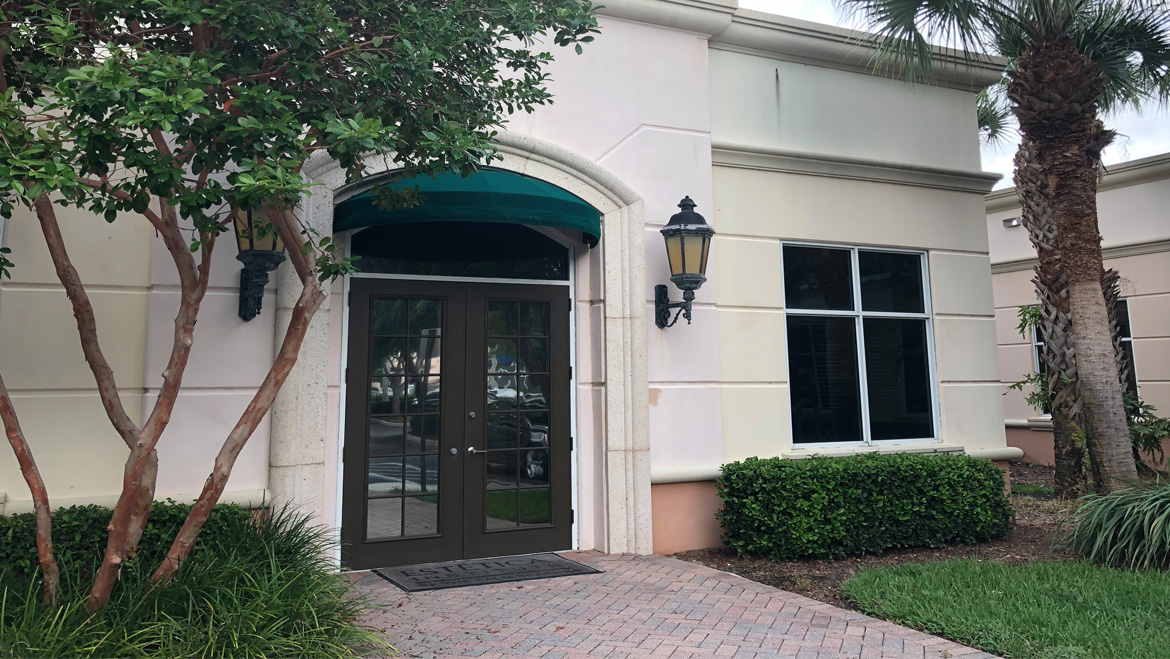 Our Bariatric Approach
Surgery (balloons, bands, sleeves, bypasses) is simply the most powerful form of total caloric reduction resulting in the most consistent powerful form of weight loss. So, patients typically lose a massive amount of weight because these devices or surgeries induces a state where you do not feel hungry, eat small amounts of food and lose a lot of weight because of calorie reduction. However, the effective durability of weight loss because of the surgery is only not permanent unless you understand and address why you gained the weight in the first place. This is more complex than it may seem. This is where the JSAPA model differs from most bariatric practices. We desire much more for our patients. Surgery is not the easy way out, it may be lifesaving necessary as a last resort, but ultimately it is addressing CAUSE that matters.
JSAPA uses a substance abuse cognitive behavioral carbohydrate addiction methodology to treat our patients into remission from diabetes, obesity and many of the other co-morbidities.
Learn more about Weight Loss Surgery at JSAPA
Follow Dr. Cywes on Facebook
SUCCESS STORIES
From Dr. Robert Cywes's Blog
Weight Loss Testimonials and Tips
CONTACT US
Get In Touch
We welcome any of your questions or comments about weight loss surgery.
Please complete the form below and we will respond by email or telephone as soon as we can.
Jacksonville Location
8833 Perimeter Park Blvd, Suite 202
Jacksonville, FL 32216
Tel: 904-410-3934
Text: 561-517-0642
Fax: (904) 410-3923
Hours: W-F 7:30 am-5 pm, Sat 7 am-12 pm
Palm Beach Gardens Location
2865 PGA Blvd, Suite 1B
Palm Beach Gardens, FL 33410
Tel: 561-627-4107
Text: 561-517-0642
Fax: (561) 627-5069
Hours: M-F 8 am-5 pm