Melody: LAP-BAND Success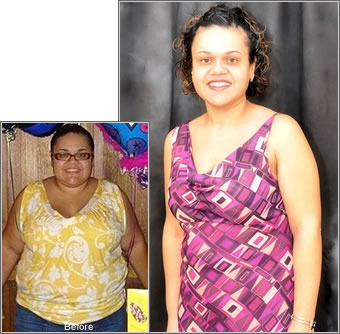 On May 25th 2008 – I gave myself a reality check; I felt unhealthy, unhappy and frankly unrecognizable – and realized I must have missed a step in my own personal well being and it was time I took control of my life, finally! I decided to clean house – internally – started by getting rid of my excuses, then my fears and finally stuck to a diet plan which gave me small results. I took the next step and went to my physician who informed me that I would not make it to the holidays at the rate I was going – how's that for a wake up!! She then referred me to Dr Cywes; it was November 17, 2008 that I received the Lap-Band paired with a gym membership; there was no turning back from here. I worked hard, got into a routine of healthy eating and exercise and I GOT RESULTS!!! Talk about motivation, YAY ME!! I knew that I would lose weight, just not so quickly. Meeting Dr. Cywes and having the band has introduced me to healthier eating, an energetic lifestyle, and has truly changed my life!  I no longer take medication; I am no longer at risk for diabetes and SHOPPING IS FUN AGAIN!!!
Words could never express how much I appreciate the continued support, and motivation that I receive from Dr Cywes and his staff. Thank you for giving me the jump start to the rest of my life!