Gail: Weight Loss Success
Gail – Climb For Air!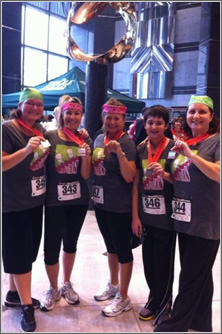 Team Hall Climbers climbed 42 stories equaling 838 steps to benefit the American Lung Association at the Bank of America building in downtown Jacksonville on February 3.  Gail (number 345 on the far left) is one of Jacksonville Weight Loss's most successful patients losing over 100 pounds!  Now she is climbing stairs and will be participating in the Gate River Run coming up this March.  Great job Gail and keep up the good work!
Melody – Disney Wine & Dine ½ Marathon

Melody completed the Disney Wine & Dine ½ Marathon after losing over 75 pounds.  Great job Melody!
Jessica – 100 pounds lost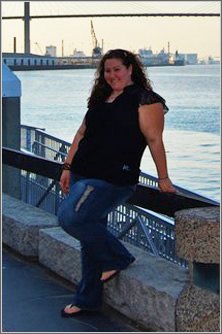 Jessica had surgery in November of 2010 and we have been following her weight loss journey since the day of surgery.  This weekend, she lost 100 pounds! Keep up the great work Jessica!