Jason: Sleeve Success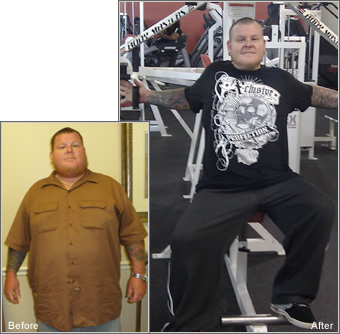 100 Pounds Lost in 3 Months!
My impression was that Dr.Cywes was highly competent but was uncomfortable with selling or promoting himself. I think that he vastly undersells his talents or the results of his work. A very positive trait in a great doctor, but not necessarily for somebody who needs to convince nervous doubting surgery candidates that they're doing the right thing and that he's the best doctor to help them. Dr. Cywes is very careful to clearly state all the risks and dangers to the procedure. The greatest point he made was that I was addicted to sugar & carbs and needed to sever that relationship. I took his advice seriously and worked on my habits starting at 364Lbs. All I can say is the change has been amazing. Surgery and exercise has made something I thought to be impossible a reality. The end result in eleven weeks– 260Lbs and still losing. If you want this to be real you have to be honest with yourself and willing to take this second chance surgery gives us as a motivation tool to excel.