Love Your Diet after Weight Loss Surgery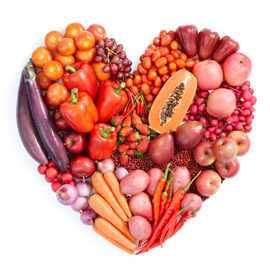 Healthy eating is an inescapable element of any weight loss program, but many people find the dietary restrictions after weight loss surgery difficult to adjust to. It can be hard to appreciate a diet for the healthy attributes it offers instead of lamenting the unhealthy treats it takes away. Talk to anyone who has just started a weight loss diet and you're likely to hear about it in a resigned tone that implies there will never be joy in eating again.
However, this kind of thinking can make your every step harder after JSAPA Weight Loss Surgery. If you view healthy eating as a chore, you'll be constantly fighting an uphill struggle, working hard to reach your goals despite never truly adapting to the diet you need to do so.
Learning to love your weight loss diet is a much more proactive strategy. Though you may be pining for old favorites that are now off the menu after weight loss surgery, you need to give yourself a chance to develop new favorites by exploring the world of healthy foods. Yes, you may feel that your options are now restricted, but there are limitless foods out there just waiting to be tried—why not give them a chance?
The key to loving your diet is taking a more substantial role in it, which can start in the kitchen. Get more enjoyment out of the food you eat by:
Working on your cooking chops. Stop looking at cooking as something that just needs to get done. It's more than just a vital daily activity—cooking can be an exciting hobby if you view it as such. Spend more of your free time delving into new cooking techniques and trying healthy recipes just for the fun of it. Buy a new appliance or take a cooking class. You are your very own personal chef, so start learning how to provide yourself with four star meals.
Never stop exploring. Have you ever tried kale, kohlrabi, cumin, coriander or quinoa? The humble supermarket down the street is probably brimming with foods you've never even heard of. If you try a new thing every time you hit the store, you'll constantly keep things interesting by adding new flavors to your diet, and you may just find something you never knew you'd love. Remember to keep an open mind—focus on the options that are still available to you instead of the options that weight loss surgery has put behind you.
Your diet after weight loss surgery is healthy, but don't forget that it can also be fun. Just ask your weight loss surgeon before eating any new or unusual foods to be sure that they mesh with your needs after surgery.