Let's Get Physical!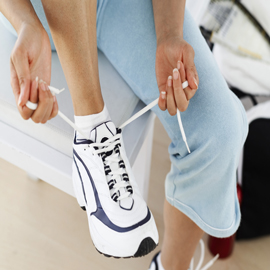 After getting JSAPA Weight Loss Surgery locals sometimes start scratching their heads as to where, when and how to start working out. Once the recovery period ends and you are able to return to work and regular activities, creating a fitness routine should be at the top of the to-do list.
After going through the bodily changes involved during weight loss surgery and the strict dietary changes after the operation, considering an exercise plan is often stressful, frustrating and frankly a bit intimidating.
Mentally wrapping your mind around fitness is the first step towards a productive and empowering workout session. Knowing what to expect out of a workout sets you up for a better fat-burning sweat session.
Visualizing Your Workout
For the most part, working out isn't something done sedentarily. However, when you are new to the workout scene sitting down and visualizing the workout process is a big help. For most people, participating in moderate activities for at least 30 minutes every day is recommended for optimal weight loss results.
If you've never worked out before, 30 minutes is a long time to commit to something you don't know how to do. When you first visualize your workout minute by minute you will have a better plan in place to stay moving during your workout and reduce your risk of injury, which is often the result of confusion at the gym!
Cut the pre-workout jitters by visualizing your fitness activity ahead of time. Here are a few steps to help:
Get dressed. You aren't going to exercise now, but that doesn't mean you can't get used to your workout clothes. This is a good opportunity to break in those new sneakers, make sure your sweatpants fit loosely enough and adjust to the feel of your workout clothing in general. Once you are all dressed, fill your water bottle and sit down on the couch.
Set a timer: You want to work out for at least 30 minutes every day. To do this it helps to know what 30 minutes feels like. When you are watching TV 30 minutes flies by, but when you are at the gym it might seem to drag. For this practice you want your mind focused on your workout. Let a timer keep track of the minutes for you.
Decide on a workout: Not all workouts are at the gym. There are workout videos, walking and jogging trails and cardio classes. Pick one and start visualizing it.
Think it through: If you purchased a new fitness video put it in the DVD player, sit back down and watch the video the whole way through. If you are planning on walking through a trail while listening to music, turn on your playlist now and listen to it for 30 minutes while visualizing the people you will pass, trees you will see and the heat you will tread through. If you are going to try a cardio class, do an internet search for sample videos so you can watch what the class will be like and visualize yourself in it. Once you know what to expect the workout becomes much less intimidating.
Being active daily is a big change for a lot of people after bariatric surgery, but changes like these are for the better. Embrace the opportunity you have to learn a new skill, start a new hobby and become healthier.