Classic Cobb Salad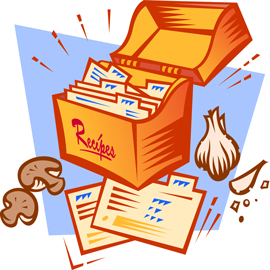 Ingredient:
6 slices bacon
3 eggs
1 head iceberg lettuce, shredded
3 cups chopped, cooked chicken meat
2 tomatoes, seeded and chopped
3/4 cup blue cheese, crumbled
1 avocado – peeled, pitted and diced
3 green onions, chopped
1 cup mayonnaise
1/2 cup sour cream
1/2 tsp dried chives
1/2 tsp dried parsley
1/2 tsp dried dill weed
1/4 tsp garlic powder
1/4 tsp onion powder
1/8 tsp salt
1/8 tsp ground black pepper
Directions:
Place eggs in a saucepan and cover completely with cold water. Bring water to a boil. Cover, remove from heat, and let eggs stand in hot water for 10 to 12 minutes. Remove from hot water, cool, peel and chop.
Place bacon in a large, deep skillet. Cook over medium high heat until evenly brown. Drain, crumble and set aside.
Evenly divide and arrange chicken, eggs, tomatoes, blue cheese, bacon, avocado and green onions in a row on top of the lettuce. Divide shredded lettuce among individual plates.
Drizzle with your favorite dressing and enjoy.
Homemade Ranch Dressing (Recipe is 12 Servings)
In a large bowl, whisk together the mayonnaise, sour cream, chives, parsley, dill, garlic powder, onion powder, salt and pepper. Cover and refrigerate for 30 minutes before serving.