4th of July Menu – Side Dishes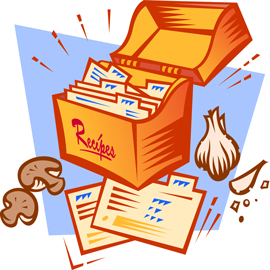 Cole Slaw
Ingredients:
1/3 cup mayonnaise
2/3 cup sour cream
2 Tablespoons lemon juice
Artificial sweetener to equal 2 T sugar
1 teaspoon garlic powder
1 teaspoon onion powder
1/8 teaspoon paprika
1/4 teaspoon black pepper
1/4 teaspoon plus one pinch salt
1 lb cabbage, shredded
Mix all cole slaw dressing ingredients together, and then mix them into the cabbage. Balance the lemon juice and sweetener to your own taste.
Southwest Squash Casserole
 Ingredients:
~1¾ lbs yellow summer squash
4 green onions, chopped (keep white and green parts separated)
1 small can chopped green chiles (about 6 oz)
2 cloves garlic, pressed or minced
1 Tablespoon oil
1/3 cup sour cream
2 eggs, beaten
1½ cup shredded cheese (Monterey Jack and cheddar work well; use Jack cheese with spicy peppers, if you like)
Salt and pepper to taste
~1 teaspoon worth sugar substitute
Directions:
Heat the oven to 375° F.
Cut the squash into 1 to 2-inch lengths, and run through a food processor, using the large blade. Alternatively, you can grate the squash.
Heat oil in a large skillet. Sauté the white part of the green onions in the oil for 1 to 2 minutes, then add the squash and green part of the onion. The idea is to get quite a bit of the moisture out of the squash. Season with salt and pepper to taste, (use seasoned salt, if you wish) and cook for an additional 5 to 6 minutes.
Push the squash toward the outside of the pan, add a trace of oil in the center, and sauté the garlic for 30 seconds or so. Mix it all together and turn the heat off.
Transfer the squash mixture to a casserole dish (2 quarts or so). Mix in the can of green chilis, one cup of cheese, and the sour cream. Taste for seasoning. If you like it spicier, add a little powdered chile.
Add the eggs and mix together. Scrape down the sides of the casserole dish. Sprinkle the other half cup of cheese on the top.
Bake for about 20 to 22 minutes, until cheese turns a golden brown.
Pasta Salad
Ingredients:
1 package shirataki tofu noodles – this makes about 3 servings
1 cup chopped basil
1 medium tomato, chopped
3 oz mozerella cheese, cut into small cubes
1 Tablespoon capers
1 Tablespoon extra-virgin olive oil
Preparation:
Rinse shirataki noodles well in hot water. Leaving the noodles hot when combining with the other ingredients helps to blend the flavors a bit. I also like to cut the shirataki noodles into manageable lengths using kitchen shears.