4th of July Menu – Main Course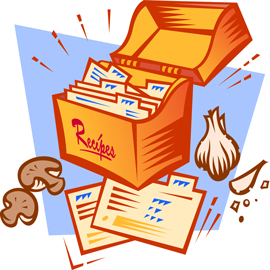 Baby Back Ribs
Ingredients:
• Baby Back Ribs – however many racks you want!
• Salt and spices (see below)
• Diet cola
• Sugar-free BBQ sauce (see below)
Preparation:
There are usually two phases to making baby back ribs – the first is a long slow braise (cooking in a little liquid) to dissolve all the connective tissue in the ribs (smoking accomplishes the same thing, I think). Otherwise they would be very tough. This can be accomplished in the oven or crockpot, but in the heat of the summer I like to keep the whole process outside. The second part is the grilling, which is relatively quick.
Sprinkle the ribs with salt, pepper, garlic powder, and chili powder. Or, if you have a special rub you like that doesn't have sugar, by all means use that. I've used cajun and Old Bay and they are also good. Pat the spices in, and put ribs in the refrigerator for at least an hour.
Wrap the ribs loosely in heavy-duty foil, but seal the sides. (If you are using the slow cooker/crock pot, skip this step.) Pour half a can of diet cola into the packet (or crock pot). (If you don't like any sweetness in your ribs, or if you just prefer not to use soda, white wine works well, or even white wine with a few drops of sweetener.) Seal the top of the ribs.
Put the ribs in a covered grill with low heat (either charcoal or gas), or on a baking sheet in the oven. Cooking times: I find that 2 and 1/2 hours at about 250 F. works best, but if you don't have that much time, 1 and 1/2 hours at 350 F. also works. In the crockpot, cook for 8 hours or so on low. Every 45-60 minutes, add liquid if necessary (it probably won't be, but the amount of juice in the ribs does vary), and turn the ribs over.
Open the foil, and brush the ribs with sugar-free BBQ sauce. Grill on medium to medium-high heat for 10 minutes on each side. Serve with sauce to dunk ribs in.