5 Ways to Decrease Stress Right Now!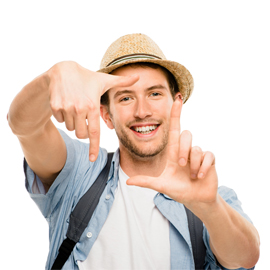 Kristie Overstreet LMHC, CAP, NCC
1. Re-do your To-Do
Take 5 minutes to redo your To-Do list. Can you separate it into different sections (home, work, Tuesday, Weekend)? Sometimes it helps to identify what actually can be done today versus what can't be done until later in the weekend.
2. Looking Forward.
Do you have something to look forward to this week or weekend? When is your next "fun" time planned for? If you don't have anything planned in the near future stop and make some plans. It can be as small as going to get your haircut or a trip to the library. Don't lock your thinking into having to only look forward to big vacations.
3. Instantly lift your mood.
Google "inspirational quotes" and pick a quote that depicts your mood at the current time. Print it out or write it on a post-it. Try putting this quote by your computer, on the dashboard of your car, and on your bathroom mirror. You will find a change in spirit each time you read it.
4. Pay it Forward
Can you do something right now that would brighten someone's day? Buy an extra cup of coffee for a co-worker, send an e-card just to say hello, or send a text to a loved one that you are thinking about them. Research shows that we feel better when we do for others, but this only works if you don't make it a habit to care for others more than yourself.
5. Smile
Yes it is true that it takes more muscles to frown than smile so why not give it a try. Should you be "happy" all the time…no that is impossible. However, by taking the time to count your blessings and realizing that there is always someone worst off than you can actually bring a smile to your face. Worst thing that could happen is that you actually change your mood and brighten your day!
Kristie Overstreet LMHC, CAP, NCC is the owner of Therapy Department, a private practice providing individual, couples/marital and group counseling. Kristie specializes in addictions, weight management, depression, anxiety, body image and stress management. Feel free to contact her anytime at (904) 566-9256, at www.therapydepartment.com