Stimulating Happiness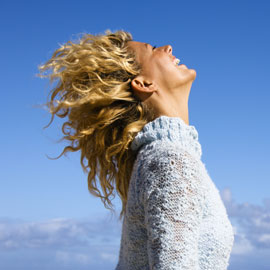 There are plenty of opportunities to increase your happiness after getting weight loss surgery like Lap Band. Florida is home to the happiest place on earth, and while Mickey and Minnie might be a few hours from Jacksonville there are plenty of opportunities right here to add more happiness to your life.
As someone who has struggled with obesity and undergone weight loss surgery, you know your BMI. You know what the number means and you know what it takes to change it. But what about your BHI score? Your "be happy index" was created by Dr. Robert Holden and is a fun way to evaluate how happy you are every day.
Your BHI score is determined by looking at how you think about life through simple questions, like:
Do you dedicate the majority of your time to the relationships that mean the most to you?
Do you feel like you know and like yourself?
Do you enjoy what you do? What you do might include your career or your hobbies.
Do you appreciate your life as it happens, or are you perpetually caught in the past or future?
Are you able to let go of things in the past that disappointed or hurt you?
Are you having fun?
Most of these questions can be answered through a simple yes or no, and the more you answer "yes" the happier you apparently are and the higher your BHI score is. But a few of these questions are actually rather thought provoking. Be honest with yourself: do you spend more time thinking about an argument you had with a coworker than you do about the peaceful conversation you had over dinner with your spouse? Even though your mother pesters you every time she calls, do you spend more time talking on the phone with her than you do listening to your kids talk about their day?
A lot of us answer with a guilty "yes" to these secondary questions, and though we all have excuses as to why this person requires more of our attention the answer is plain: by giving into the constant stressors you are diverting your attention from what makes you happy.
The old saying pertaining to happiness in your work is to decide what you would do if you had all the money in the world, and then make that your career. Whether you are enjoying your work life or not you can still use this wisdom to stimulate happiness at home.
Take out a sheet of paper and write down what you enjoy doing most in the world. Whatever it is you like to do there are plenty of ways to engage in those habits here in Jacksonville. If you love to travel, then spend your weekends exploring the historic districts in and around Jacksonville, like St. Augustine, Riverside and San Marco. If you love nature then go for a trek through the Guana River State Park or Little Talbot Island. If you enjoy sticking your toes in the sand, then go for a walk at the beach. Engaging in simple activities in your free time can help you enjoy life more and have more fun—and that is all it takes to increase your happiness at home.