George: LAP-BAND Success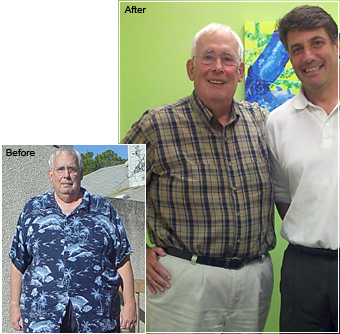 I have battled with my weight all my life, and in March 2010 I reached an all-time high of 335 pounds. I had heard about gastric surgery and explored my options. An RN in Gainesville referred me to About Dr. Cywes and I attended a seminar. I signed up for the process and my lap-band was installed in July 2010. Since then I have lost 105 pounds and my goal of 195 pounds is in sight.
My blood pressure has dropped from 220/140 to 120/72 and my total cholesterol is 131. Dr. Cywes did more than just perform the operation. He taught me more about JSAPA Weight Loss Surgery and food than I had ever known before. I truly believe that I would not be alive today had I not met Dr. Cywes.
"Just take the first steps toward what you want and trust that the next step will become clear and the next obstacle will somehow melt away"