Finding a Weight Loss Surgery Workout Center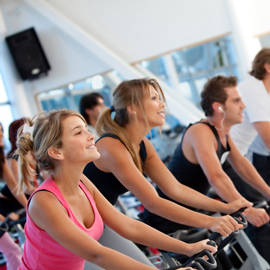 After JSAPA Weight Loss Surgery or Jacksonville, a gym membership can be one of your most valuable tools. Many gyms have knowledgeable instructors, state-of-the-art exercise equipment and other amenities that our at-home and outdoor workouts are incapable of providing. Though a gym membership can be expensive, it will pay off by helping you get the exercise you need to maintain your progress after weight loss surgery.
Still, there are countless gyms in Jacksonville and Valdosta, and all of them offer different perks to their members. With so many choices, it can be a challenge to find the gym that will give you the most bang for your buck, but it helps to know what to look for.
Hoping to find the perfect gym after weight loss surgery? As you scout fitness centers in Valdosta or Jacksonville, pay close attention to:
Location. This is perhaps the most important factor in the value you get out of membership. You want your gym to be easily accessible, which often makes a location close to home the best choice. However, if you hope to exercise in the evenings, it may be best to find a gym you can stop at on your drive home from work. Remember: though a 20-minute drive may seem worth it now, it can later be the barrier that stands between you and staying motivated to exercise.
Features. Because we all like to work out in different ways, it's important to find a gym that caters to your interests. Big fitness centers may be perfect for those who hope to explore different workouts and take advantage of expensive machines, but those who want to focus exclusively on yoga may find a better fit at a yoga studio. Fortunately, most gyms offer trial memberships that allow you to get a peek at the features before you commit.
Reputation. Your opinion of a gym is of course the most important, but the opinions of others can help you get an idea of what membership there will be like. As you visit potential gyms, try asking members what they think of the fitness center and its staff. You can also ask your friends and family members for recommendations—this can help you find a good gym fast, but you may also find a new workout partner in the recommender. For a cursory look at a gym's reputation, try checking out its ratings on sites like yelp.com.
A gym can make a big difference after weight loss surgery in Valdosta or Jacksonville, but choosing the wrong one can be a waste of time and money. Have you found a gym that meets all of your fitness needs after weight loss surgery? Tell us about it in the comments below!