David: LAP-BAND Success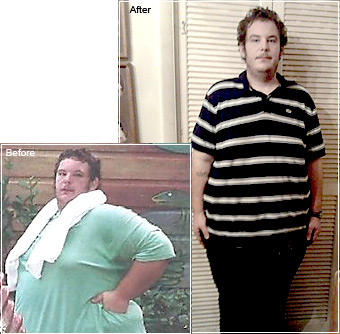 I am a Lap Band patient of Dr. Cywes. I had my lapband done November of 2011. I was classified as being morbidly obese. I weighed 388 lbs. I have been big my whole life. To date I have lost a total of 118 lbs. I now weigh a whopping 270lbs. I still have more to go to reach my goal. My goal is to get down to 170lbs. I will meet my goal in no time. With the help and wonderful direction that Dr. Cywes has given me, I will be at my goal very soon. I can't remember the last time that I weighed less than 300lbs.
I have always wanted to be able to get back in to sports and fun activities that I was able to do before gaining most my weight. I had severe knee problems and could hardly walk without hurting. Now since my lapband, My knees have not given me one ache and I can walk for plenty of time. I am now able to cross my legs again. I had 2 main goals in life which reflected upon my decision. One of which is to be able to ride a roller coaster again. I have been unable to do this since gaining my weight because the lap belt does not fit around me. I want to be able to ride rides with my son. The next goal is for my self-esteem and motivation. I have always had low self-esteem because I have always been overweight. As of this time next year I will be completing my goal and never again go back to the drugs that really turned me this way (CARBS).
At the time of my surgery I was wearing a size 60. I am now wearing a 40-42 and able to shop at regular stores now for cheaper clothing. I am only 26 years old and have my whole life ahead of me. I wanted to be able to see a long life. Thanks so much to Dr. Cywes and his staff for such a wonderful job helping me to better my health. The staff here were the first to direct me the right way. There are plenty of people as of now who don't recognize me. I love getting small because it makes way for a whole new lifestyle and whole new beginning.