3 Easy Ways to Restart Your Day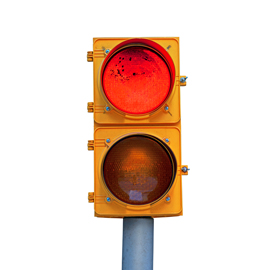 Kristie Overstreet LMHC, CAP, NCC
Have you ever had one of those days where you wish you hadn't gotten out of bed? For some people, these days are too frequent and end up having a vast effect on them. Here are three easy ways to restart even the worst day!
1. Say STOP!
Once you realize that your day continues to get worse, literally think of the word STOP.
"S"- Stop what you are doing, put things down for a minute.
"T"- Take a breath. Breathe normally and naturally.
"O"- Observe your thoughts, feelings and emotions.
"P"- Proceed with something that will support you in the moment.
2. Restart your day
You have the ability at any given time to restart your day. Imagine dumping all of the concerns that are going through your head on a table. Then prioritize which one needs your attention at this moment and file all of the other concerns away until you are able to deal with each one at a time. You have the ability to take back your emotional power and demand a "restart".
3. Make a Gratitude list
Take a sheet of paper and list everything that you are grateful for. Think outside the box and don't hold back. Reflecting on what we are grateful for is a wonderful reminder just how lucky and fortunate we are.
Kristie Overstreet LMHC, CAP, NCC is the owner of Therapy Department, a private practice providing individual, couples/marital and group counseling. Kristie specializes in addictions, weight management, depression, anxiety, body image and stress management. Feel free to contact her anytime at (904) 566-9256, at www.therapydepartment.com