Yin Yoga: Joint Rehab for Bariatric Surgery Patients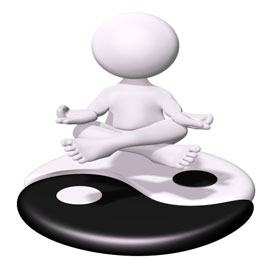 Numerous people who suffer from being severely overweight or obese also suffer from chronic joint and bone pain. JSAPA Weight Loss Surgery can help alleviate most achy joint pain, but certain patients may still have difficulty engaging in high-impact exercise.
Don't let your achy joints keep you from engaging in daily physical fitness—Yin Yoga can help reduce your joint pain and help sustain weight loss efforts making you feel healthier and stronger after your bariatric surgery.
What Exactly is Yin Yoga?
The practice of yoga in general is touted as an excellent low-impact exercise for people suffering from arthritis or joint pain associated with weight gain. Performing yoga helps relieve muscle tension and stress buildup while stimulating flexibility.
However, yin yoga is a specific form of yoga that involves relaxation techniques that encourage you to hold simple poses for extended periods of time. Typically, poses are held from anywhere between three and five minutes. As you hold a particular pose, the stretch penetrates the connective tissue in your joints, hips and spine allowing them to release tension, heal and repair.
Bariatric surgery patients who are still in the process of losing weight may suffer from inflamed fascia, the tissue that binds muscles groups, causing pain and stiffness. The repetition and gentle stretching yin yoga poses provide help to release tension around your achy joints. Yin yoga poses help strengthen your joints similar to how certain types of exercise strengthen your heart muscle.
Yin yoga differs from typical power yoga classes so here are some aspects of yin yoga to keep in mind.
Yin yoga is a less intense style of yoga that focuses more on relaxation and stretching. If you're looking for a class that helps you burn hundreds of calories to supplement weight loss, you may want to try a power class instead.
Though yin yoga isn't typically seen as a class that supports significant weight loss, its health benefits for achy joints shouldn't be overlooked.
If you're just starting out and feel you need to become more flexible before engaging in a yin class, look into a "warm" or "hot" yoga class to help relax and limber up your muscles beforehand.
Yin yoga is still considered a form of exercise so always check with your bariatric surgeon before engaging in any new type of fitness.
Ready to get your yin on after bariatric surgery?
Yin yoga classes are growing in popularity and can be found in most major cities in Florida and Georgia.
Jacksonville bariatric surgery patients should check out Ocean Yoga in Atlantic Beach for a stimulating mind and body experience. Check out their workshops page to find out when their next yin yoga class will be held.
Valdosta residents can also enjoy the benefits of a yin yoga class at Blue Horizon Yoga. Blue Horizon Yoga invites customers to discover the benefits of relaxing into the stillness of their yin yoga class. Their yin class targets deep connective tissue in the hips, pelvis and lower back.