Pam: LAP-BAND Success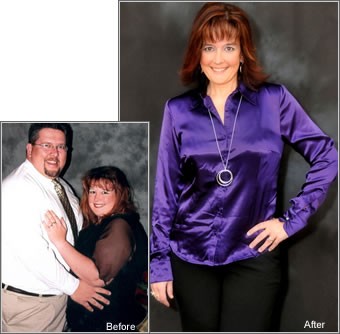 About 2 years ago I was faced with an incredible dilemma. I was totally unhappy. I did not feel good physically with daily aches and pains just from getting out of bed. I had no energy to meet the demands of being a mother, a wife or a friend. Emotionally, I had very low self-esteem; I was tempermental and detached from my husband. I was working in a very stressful and demanding position as a Nurse Manager. My week was extremely busy with juggling work, husband, and raising two kids. In addition to all of the weekly pressures I was also more than 100 pounds overweight.
All of these factors were taking a toll on my physical and mental health. My weight had skyrocketed to an all time high of 260 pounds after having my second child. My husband was also morbidly obese. We both struggled with day-to-day living activities.
I then met Dr. Cywes while at work. I talked with him about the adjustable gastric band. I can honestly say I was scared at first but he educated me on how the gastric band has minimal risk factors involved. I did a lot of research and made a consultation appointment. I had my adjustable gastric band on June 7, 2007. A year after my surgery I had lost 128 pounds. I went from a size 24 to a size 6!
I can honestly say that now I will live to see our children, grandchildren and maybe even great-grandchildren. It was a serious personal decision and with that decision came a lot of hard work I feel that Dr. Cywes and the Jacksonville Weight Loss Center team have saved my life, my marriage, and my future. I am looking forward to the future with my husband and children and being able to enjoy all of the things that we had been restricted from before.