Sonya: Weight Loss Success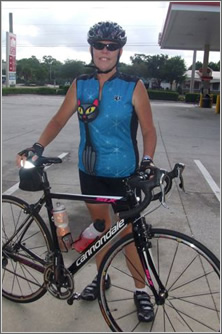 Sonya will be riding in the 2011 American Diabetes Association's Tour de Cure event to raise money for the fight against diabetes!  Cycling has become her new passion for staying active.  She is a member of the North Florida Bike Club and rides 50 miles or more on a daily basis!  Since her surgery in 2009, she has lost 110 pounds!  Great job Sonya.. And Keep On Riding!!
Sharon participated in the MS MUD RUN, a 10k run with about 30 all out Army Obstacles to help raise money for MS.  Wearing long pants and combat boots, she challenged herself on rope swings, army crawls through the mud, 30' air net rope climb and miles of mud to push through!  Sharron is looking forward to next year's event! Great job Sharron… Keep On Pushing Yourself!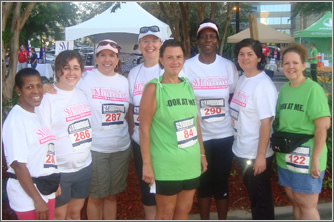 On Saturday, April 30, these ladies participated in the Shannon Miller 5K Run/Walk to help raise money for the Shannon Miller Foundation to help fight Childhood Obesity.  Great job ladies in completing the walk and supporting the cause!