JR: LAP-BAND Success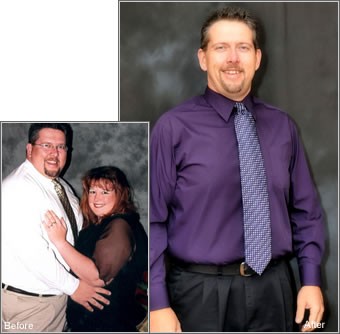 After watching my wife lose 80 pounds in about 6 months after her adjustable gastric banding surgery, I decided had to make a change. I was tipping the scales at over 375 pounds and acted as the most self confident individual you had ever met.
Everyday was filled with excuses of why the time was not right for me to make a change. "The holidays are coming, the Florida – Georgia game is next week, Once I get through this project at work, and I am not really that bad" All of these things I said to myself prior to making the commitment to react. Though multiple people in my life had reached out to me before and suggested that weight loss would be a good idea, they could not truly help me deal with the addictions that I had.
One friend said to me, "You know if you were really serious about solving all of these things you say are bothering you, then why are you waiting?" I didn't have a legitimate reason, only excuses.
I set up a meeting with Dr. Cywes to discuss the gastric banding and other alternatives. I needed to understand I had a problem with food. Every decision I made led me to foods or drinks. Controlling this situation and other day-to-day decisions is what Jacksonville Weight Loss Center coached me and supported me through.
I am so very proud to say that today I have lost 175 pounds and my wife 128 pounds! Although I had the gastric band surgery on February 28, 2008, I have not had to have the band filled yet and I challenge myself every month not to need the help of the band. I have responded to my food problem, my decisions and my emotions. The gastric band and the after care program has saved my life physically and emotionally. It has also saved my marriage as well. Most importantly, it has saved my kids' dad. Though everyday is still a challenge for me to make the right decisions, I have the support and the skills I learned with the program to keeping me living a healthy and much happier lifestyle. My advice is don't wait!