Betty: LAP-BAND Success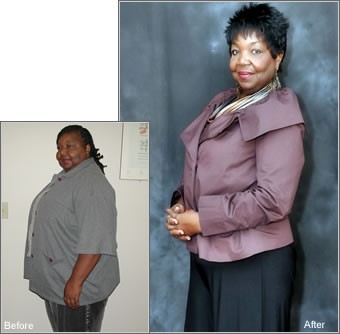 My name is Betty and I am thrilled to have received a Lap-Band from Dr. Cywes. A year and a half ago I weighed 350 lbs. I was unhappy and unhealthy. Back then I wore a size 26 dress.
Now thanks to God and the Lap-Band, I wear a size 14-16. I no longer have to shop at those "xtra plus" stores. My health has been restored. I am no longer a borderline diabetic, or have high cholesterol, or wear a patch for high blood pressure.
The Lap-Band has changed my life. I am happy to be the woman that I am today!